Location
Most Welcome to Le Gray, the home of understated luxury nestled in the heart of downtown Beirut. Le Gray overlooks Martyrs' Square in Beirut's Downtown area, which is among the Lebanese capital's fanciest districts. Next to Roman ruins, the Blue Mosque, and steps from Saifi Village, Gemayzeh, the port, and Beirut Souks, Le Gray boasts an enviable position at a modern-day crossroads. In fact, a cornerstone property of the newly rebuilt downtown, it attracts Beirut's fashionable to its bars and restaurants who mingle with well-heeled tourists and business travelers.
Beirut airport is a 15-minute (traffic dependent) taxi ride away.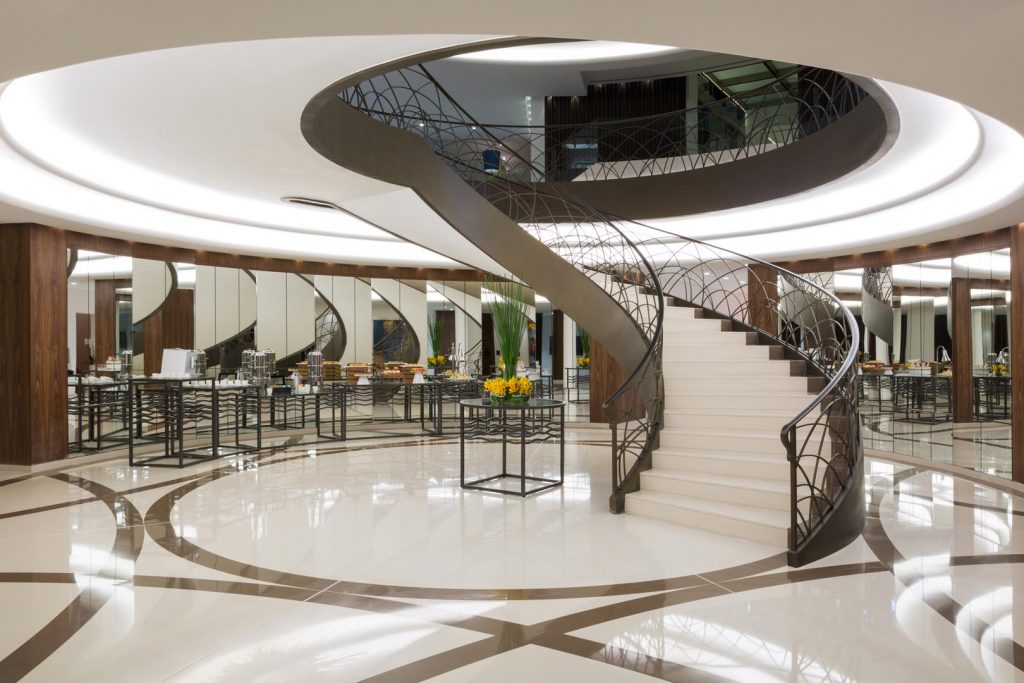 Style
This is a stylish, modern hotel and the design is breathtaking. For all of Le Gray's features, however, the modern glass atrium and staircase that spiraled up to the sixth floor is most dramatic. The architectural eye candy is most memorable.
Walking the grey-walled corridors and spotting the marvelous paintings the hotel feels like a museum of modern art. Do not miss to see all floors – it is a marvelous collection of nearly 500 pieces the owner put together here. Exiting the elevator, a hall of plush carpet and dim light give a sense of quiet intimacy.
Rooms
The 103 beautifully designed rooms and suites – large by Beirut standards – are completed in neutral – sometimes verging on bland – colour palettes, in shades of dusty blue, purple and mauve. Filled with contemporary furnishings the rooms are comfortable and the beds promise a heavenly sleep. Spacious bathrooms are finished with REN toiletries and televisions, and beds are made up with stacks of large, luxurious-feeling down pillows.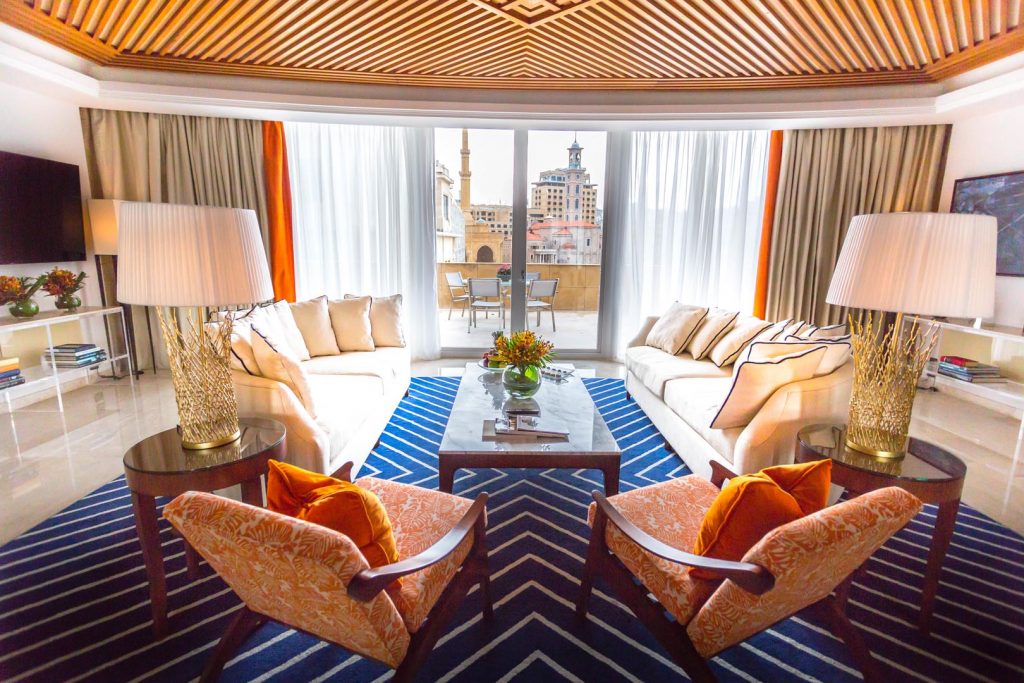 Service & Facilities
Facilities are tempting for spa weekends, with a rooftop pool offering marvelous views over Beirut's intriguing, historically significant skyline, and a six-room spa featuring treatments using Natura Bissé and Tisserand products. A small but well-equipped gym offers a good range of machines, as well as free weights and cardio equipment. Internet is soothingly fast in a city renowned for its glacial connection speeds.
Guests are greeted daily with fresh flowers and fruits, as well as breath-taking views of beautiful Beirut from our fifth floor terraces. The hotel offers some of the city's best views combined with an authentic service of a five star hotel.
Indigo on the Roof restaurant – best in good weather, when you can sit out and admire the nearby blue dome of the Mohammad al-Amin mosque, and the spire of the Saint Georges Maronite Cathedral – serves a thoughtful menu. Fish dishes include poke – a Hawaiian raw fish salad, while meat offerings include stuffed chicken with wild mushrooms.
Breakfast is a high-quality buffet of Lebanese cheeses, smoked salmon, fresh fruit and pastries, with eggs cooked to order. The ground-floor Gordon's Café serves salads and morning coffee to Lebanon's swish Downtown crowd.
For health-minded guests, the exercise room will offer everything you need. From weights, yoga mats, bikes, treadmills, even TRX straps, plus personal training sessions.
Le Gray comes with all other amenities such as full concierge service, complimentary laptops, complimentary WIFI, 24-hours room service, baby-sitting service, laundry and valet parking. 2 restaurants, 3 bars and 2 lounges, gardens and terraces will give you plenty of choices to enjoy a wonderful evening.
Le Gray is a perfect choice for location, sophistication, and dining, the latter especially pertinent after a long day of travel or sightseeing.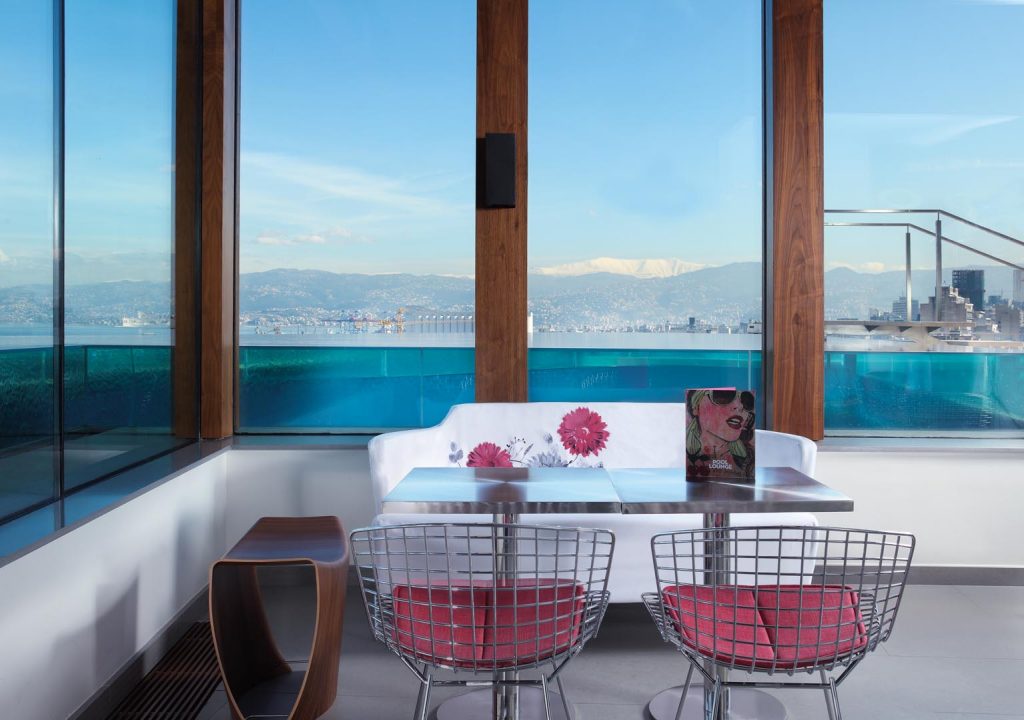 Function Space
Le Gray offers conference and events facilities for up to 500 people. The perfect venues for corporate clients or private functions like weddings and anniversaries await you here. Several break out rooms and a own stylish screening room with 53 seats will leave no wish open.
Several smaller break out rooms are perfect for board member meeting or smaller company gatherings, meetings or conferences.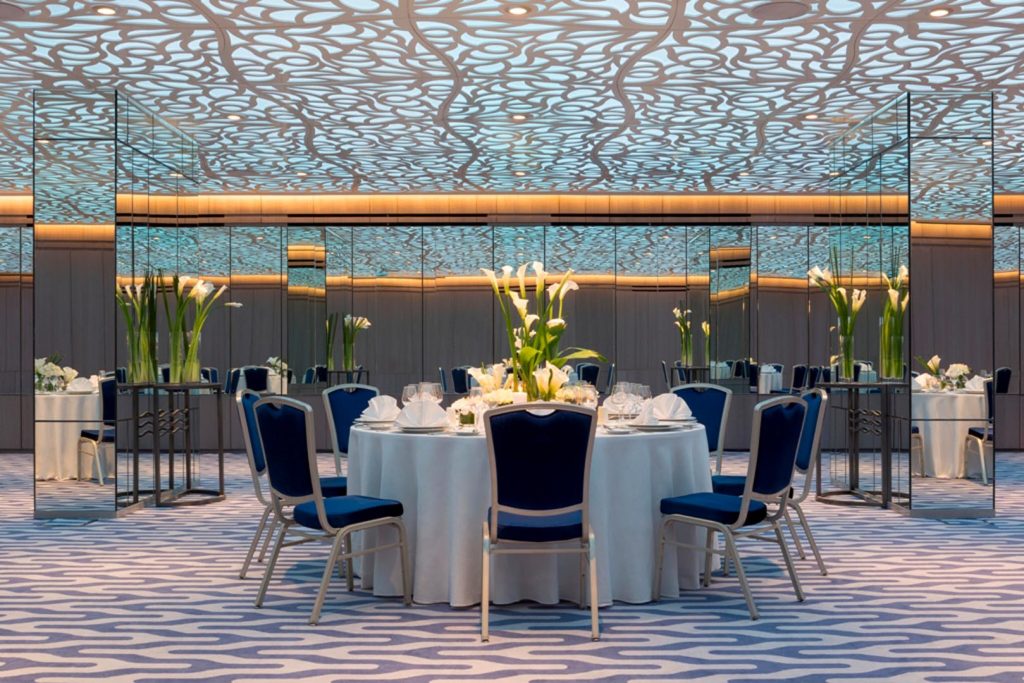 For booking enquiries and reservations call:
Darine Medawar
Director of Sales & Revenue Management
Tel:        +961 (0)1 962 800
Direct:   +961 (0)1 962 891
Email:      info@legray.com
Web:        www.legray.com
See video content of Le Gray here: