The independent Personal and Group Fitness trainer from Munich Schugufa Issar Amerchel (SIA) invented that great app called Travelletics. Through her work with international business customers she noticed how little time they had to visit a gym and how much time they spend on airplanes.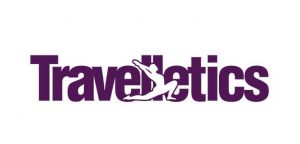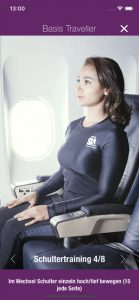 The lack of movement and exercise often lead to frustrations and stress. SIA tried on her own long distance flights a few easy to do movements and noticed that all over a sudden few people next to her joined and started to do the exercise. People around her were motivated, enthusiastic and thankful.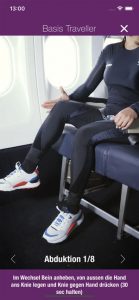 She rolled out different exercise for mostly all body groups and invented that wonderful app, which is so easy to use and works brilliant even offline. You can choose from different packages and download direct to your mobile phone. The app downloaded is for lifetime use.
The overwhelming feedback for the app shows that so many people appreciate the useful exercise during the flights.
You can download your app here: